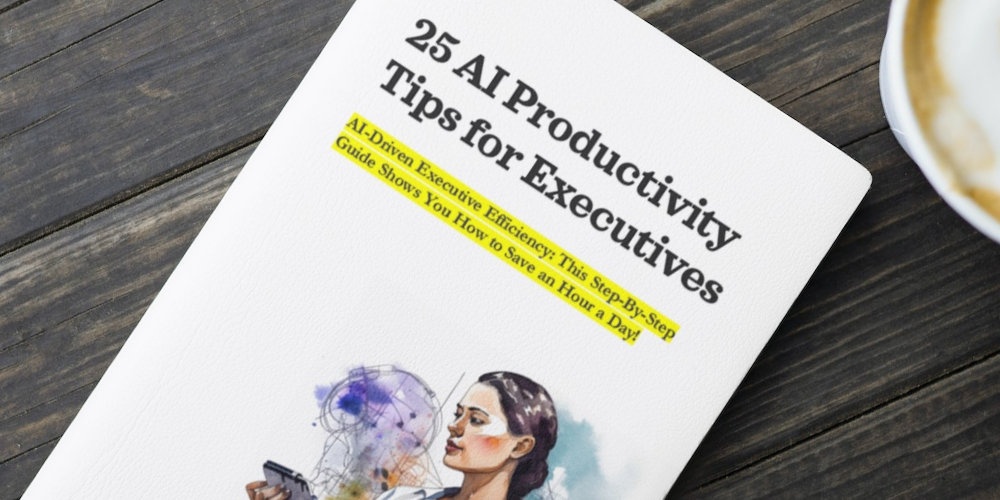 Ebook: 25 AI Productivity Tips for Executives
What would it be worth to you to have an extra hour every day?
In today's fast-paced business environment, time has become the most valuable resource for us as executives. I am sure you have heard about AI tools like ChatGPT, and most business leaders thinks of how AI tools can be used by your employees or your team to be more efficient.

The real power of the AI tools available today is however in making top management more efficient. Thus freeing up precious time to focus on strategic planning and decision-making.

This short ebook is designed to give you step-by-step directions on how you can quickly set up and start using three AI tools: ChatGPT, Bing Chat and Midjourney to save up to one hour a day!

We will start with showing you the tips so you can quickly sense how AI can help you in your workday. At the end of the book you will find the step-by-step guide to set up each of the tools.
We also offer licenses for teams (up to 10 people) and companies. Visit our order page for more information.