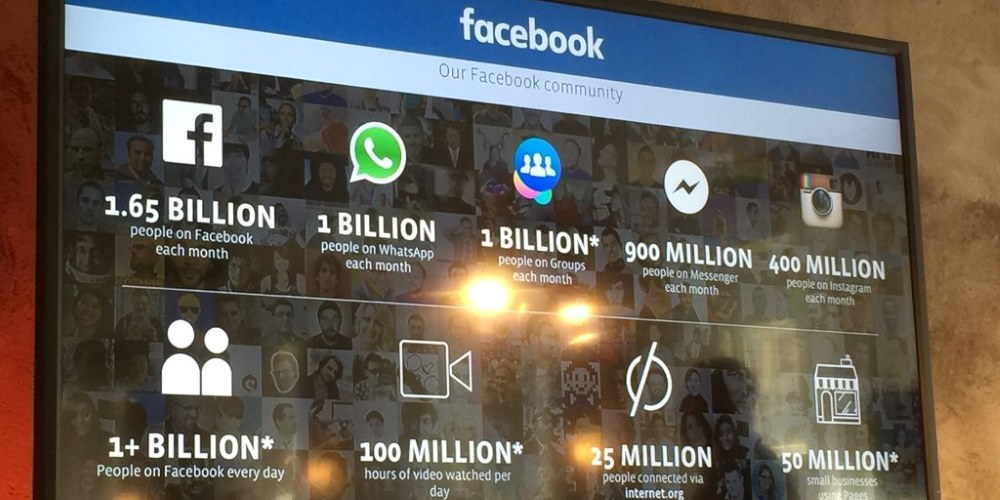 Why global is the new local
Facebook recently announced that they have 1.65 billion active users each month and that got me thinking. Not about social networks or if I should invest in the company or not, but about what those 1.65 billion active monthly users mean for businesses and business strategy in the global digital age.
What can we deduce about the people behind this single number? A lot of things it turns out. Since they are on Facebook they must be literate, they must have an internet connection and they must have an income to pay for a phone/tablet/PC and internet access (or pay for access at an internet café). Even more remarkable: they are all instantly available for us to reach through a single source, Facebook, either through ads or organically, from any internet connected device. Lets think about that for a second: For the first time in history you can sit on the beach of a tropical island with your laptop and touch any subset of those 1.65 billion literate, internet connected, money to spend people with your message, service or product.
The next question is: How should this fact change your business strategy?
From "local first" to "global first"
My point of view is that we as business leaders must change our mindset from a local first to a global first mentality. When I talk to U.S. companies they first think of the U.S. market and might years later think of expanding into other English speaking countries like UK, Australia and Canada. European companies are the same, but with even more limited first markets.
It will of course not always be possible to launch a product globally from day one due to legal, technical, language or other barriers, but the starting point should be global and you will be surprised by how (comparably) little extra effort is needed to launch in multiple markets compared to just one.
Global Payments
Global payment solutions have been a hard nut to crack as there are hundreds of different currencies, and the preferred payment method varies wildly from country to country. While credit cards is the most popular payment method in the U.S., the most popular payment method in German is direct bank account transfers, in Asia it is paying with your phone bill and in Brazil they prefer prepaid barcode cards. Now there are companies like Adyen who handles all the payment methods for giants like Netflix, Spotify, Uber and, yes even Facebook. Such companies remove all this complexity so you can focus on delivering a great service or product. Another option is accepting BitCoins as payment and avoid the whole currency and banking system all together.
Global delivery
Delivering your product or service in digital form is now a viable option in almost every market around the globe. For example Netflix streams its movies and TV-series to 190 countries around the world.
Delivery of physical goods has also become easier through new services that not only handle delivery, but also does the customs processing and paperwork needed. Tiny Norwegian fashion brand One Piece sells its clothes from its small online shop to 100 countries world wide with the help of UPS.
Global business models
A few months ago I traveled through rural parts of Thailand and Indonesia. Pretty much everyone I talked to (taxi drivers, waiters, shop keepers) had a smart phone in their hand with a fairly fast internet connection and apps. This new connected global market offers totally new business opportunities to offer products and services to new audiences: Crop, health and driving insurance. Remote medical, farming and technical advice. Banking, investment and crowd funding services. Even though each transaction might be small and uninteresting from a business point of view, the aggregated portfolio is very lucrative and at the same time offers a big portion of the world's population access to products and services they have never had before.
That is why global is the new local.
Originaly published on LinkedIn as Why global is the new local
Photo credit: Hans-Petter Nygård-Hansen